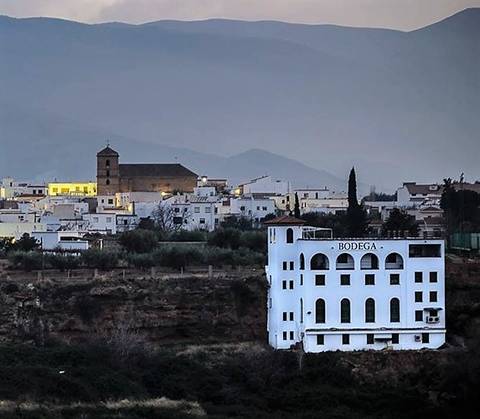 Vineyards and wine tasting in Almeria
Would you be surprised to learn there are over 20 different bodegas or wineries in the province of Almería alone?
They stretch along the river Andarax in the Alpujarras mountains, dot along the Valle de Almanzora and there is even one in the Desert of Tabernas. Grape growing has a long tradition in our province. In the 19th and early 20th century table grapes were one of Almeria's most important export crops. In the latter half of the 20th century syrah, cabernet sauvignon, tempranillo, sauvignon blanc and other wine grapes were planted. All of the local bodegas are small family run enterprises who craft a surprisingly wide selection of good quality of wines – sparkling, rose, white, red and even blue!
Visiting these wineries and tasting their wonderful wines is a great experience. If your Spanish is not yet up to par or you are just looking for a fantastic afternoon, coming on a wine tasting tour to a bodega is a fun way to discover new wines.
Sean, from the Hotel Tikar in Garrucha, organizes a half dozen coach trips visiting bodegas. Far from the daunting and pretentious world of wine, his trips are fun and informal. Meant to unite people, create joy and, perhaps, even learn something about wine and the wine making process.
These off the beaten path trips include tours of local bodegas, wine tastings, lunch and typically an additional stop in an olive oil mill, a handcrafted ceramics factory or an artisan rag rug workshop.
For more information go to www.hoteltikar.com or contact Sean at (34) 656 622 522