Properties for Sale in Mojácar - 160 results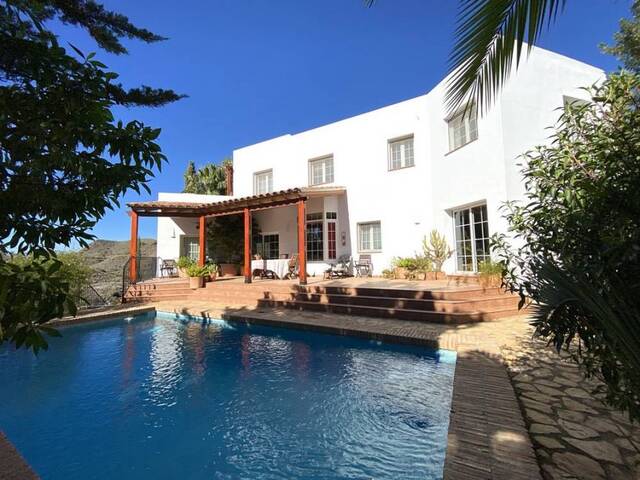 OLV1970
750,000€
4 Bedrooms
3 Bathrooms
Pool
This fine looking, imposing dwelling is just minutes from the sea front and the many amenities Mojacar has to offer, these include some great restaurants and beach bars. Large supermarkets are within easy reach as are medical facilities. ...
Save
View
OLV1955
469,000€
3 Bedrooms
3 Bathrooms
Pool
Situated in a quiet, pretty country location this fine looking property is close to the many amenities Mojacar Playa has to offer with the pretty town of Mojacar Pueblo is even closer. This picturesque village has a wealth of charm and hist...
Save
View
OLV1953
799,000€
4 Bedrooms
2 Bathrooms
Pool
Brand new EPC A rated eco home designed with privacy in mind, while making The most of the enormous views. A 5.46 KW solar system powers this three storey, four bedroom home. All the main parts of the house cannot be seen and are private...
Save
View

OLV1952
149,950€
The beautiful village of Mojacar Pueblo includes all the conveniences you need for day to day living as well as some wonderful restaurants and shops. The coastal resort of Mojacar Playa is just a short drive away with a regular bus service ...
Save
View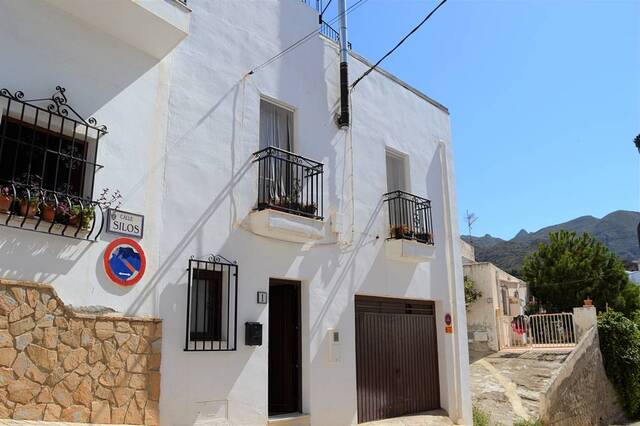 OLV1935
275,000€
Situated in a privileged location within this popular and beautiful village, this sizable property has very good access and a private garage which is a rare find in this bustling village. The garage is large with a storage area as well as ...
Save
View
OLV1909
125,000€
2 Bedrooms
2 Bathrooms
Pool
This spacious apartment is located in the welcoming community of Mojacar, La Parata and centrally situated close to the leisure and sports facilities available. There is good access to the property with plenty of street parking available a...
Save
View
OLV1907
280,000€
Situated in the beautiful and picturesque village of Mojacar, this iconic restaurant is just a short walk from the main square in one of the many enchanting streets that run through the village. Mojacar Pueblo has been voted as one of the ...
Save
View
OLV1751
275,000€
3 Bedrooms
2 Bathrooms
Pool
This great property is just a 5 minute walk to the beach and under a 10 minute walk to the commercial center where you will find many amenities including some wonderful bars and restaurants. A quiet street with private residents parking pr...
Save
View
OLV1873
155,000€
Situated front line in the renowned coastal resort of Mojacar this lovely Coffee bar/ café is located in a perfect spot for passing trade with parking at the front of the property. The premise has a welcoming and inviting frontage and on ...
Save
View

OLV1519
120,000€
0 Bedrooms
1 Bathroom
Pool
This fabulous unit is located in the popular beach resort of Mojacar Playa, a bustling beach resort which is busy throughout the year with further growth continuing. This sizable commercial unit boasts particularly good access with parking...
Save
View