Almeria Business Directory: Plumbing supplies in Los Gallardos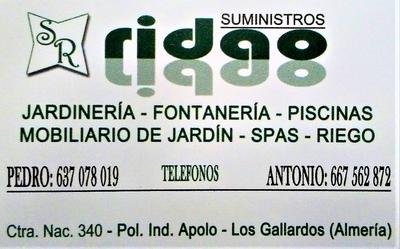 Los Gallardos
Suminstros Ridao, located near the petrol station in Los Gallardos, we stock all your plumbing materials, irrigation pipes, fittings, pumps etc.
Solar panels, water boilers, sanitaryware, taps, showers,
Pool equipment, chemicals and pool parts including pool pumps.
Pergolas, fencing, garden furniture, artificial grass.
Plumbing works, repairs, leaks, installations, pool plumbing and pump repairs.
More info